About Our Team
GAEE is a fully youth-led NGO of students, by students, and for students. See the minds behind the global movement that revolutionizes economics education across eight countries!
Mambi de Gira
Treasurer, Fundraising Manager
Hannah Nguyen
Secretary, Public Relations Manager
Xiao Mei
University of California, Berkeley
Saegyul Rhee
Southern Methodist University
Uyen Tran
National Economics University of Vietnam
Nam Bui
McDonough School of Business, Georgetown University
¹ Manager positions for GAEE Central Asia is currently vacant. Kiara Coleman temporarily serves in this role until further notice.
² Manager positions for GAEE North Africa is currently vacant. Mambi de Gira temporarily serves in this role until further notice.
³ Mainland China, Taiwan, Hong Kong, and Macau are included.
Our Mission
Advocating for the empowerment of economics education, financial literacy and entrepreneurship skills for students across the globe.
Fueling the reforms of economics education on a global scale.
Facilitating the entrepreneurship incubation of the youth generation.
Our Members
Currently, GAEE features 1500+ members in our 50+ GAEE-affiliated academic clubs, forums and workshops in 8 countries across Asia, Africa, the Americas and Europe.
We expect to expand to 18 countries by 2021 with the expansion program "GAEE's Silk Road Plan."
Our Donors
GAEE has been fortunate to receive generous support and establish partnerships with various local and international organizations, including United Nations, AIESEC, Google, VUSTA, Microsoft, Financial Times, Industrial University of HCMC, IAE, as well as individual donors and supporters.
Status of Incorporation
Global Association of Economics Education Inc. is incorporated at Boston at the Commonwealth of Massachusetts, United States of America. Our Certificate of Incorporation can be obtained under ID 001379834 in the official corporate database of the Secretary of the Commonwealth of Massachusetts.
Membership Verification
GAEE's Privacy Policy discourages us from reporting the full name and other private information of our members, friends, and volunteers. If you want to publicize your involvement with GAEE, you may do so at your own discretion. While we would normally deny a request to verify an individual's membership status, in certain ethical situations (such as a university suspect its applicants' lies about their experiences with GAEE), we may make an exception. The extent of information we shared with 3rd party on these situations will be determined on a case-by-case basis.
Nonprofit Status
Global Association of Economics Education Inc. is recognized by the Internal Revenue Service, a division of the United States Department of the Treasury, as a 501(c)(3) public charity. Our Letter of Determination, as well as Annual Reporting and Filling, can be obtained via the Tax Exempt Organization Search on the IRS website by searching EIN 83-4578590.
Proof of Donation
GAEE's Privacy Policy restricts us from reporting the full name and other private information of our patrons and donors. In our Hall of Fame list for Patrons, we only display the first initials and general location of our major patrons. If you are a patron and would like to publicize your donation, you are free to do so at your discretion. Our Appreciation Letter sent via the email provided when a donation is made can be served as the proof of donation. GAEE will deny any request to verify an individual's claim about their donation to GAEE. 
NGO Status
GAEE's record as a student-led, civil-society and non-profit organization has facilitated our membership in the NGO Branch of DGC (formerly DPI), the Civil Society Network of ECOSOC, the UN Partner Portal of UNHCR, UNICEF and WFP. We engage with multiple UN agencies and share sustainable development goals, especially education ones, of the UN.
Membership Count
Although GAEE strives to keep a record of our membership count from our affiliated academic clubs across the world, we are currently unable to report an exact number. Based on statistics of past GAEE's events, programs, forum and number of active members in the GAEE Panel and our Online Group platforms, we estimate a number of more than 1500 members. Please note that this number does not include our Volunteers and Friends, which as of December 2019 are estimated to be 5717 people (based on the number of active contacts in our Online Group platforms).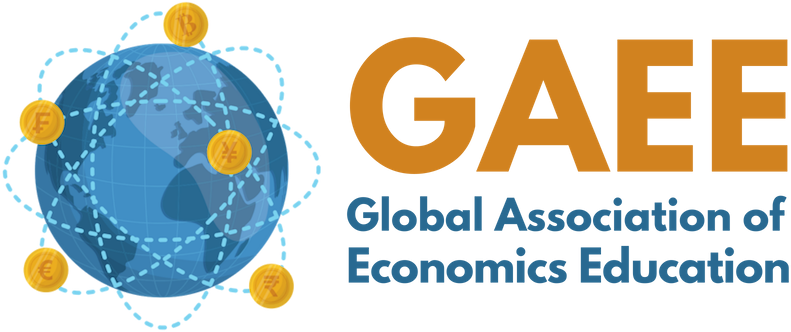 The Global Association of Economics Education Inc. dba GAEE is a recognized 501(c)(3) nonprofit organization incorporated in the United States of America with EIN 83-4578590 and formally associated with the United Nations Department of Global Communications and the United Nations Partner Portal as a community-based NGO and CSO Partner under ID 677102.
Due to the COVID-19 pandemic, we have temporarily closed all of our offices and moved online. The database of local offices in your Members Area Portal may no longer be relevant.
 * You will be automatically directed to a local number. If you are directed to a voicemail, it means that we don't have a local representative at the moment to answer your call. Kindly email us and we will get back to you ASAP!
Get in touch, or create a GAEE account