Hi GAEE Economists! As a member of our global network, you have access to our wide range of exclusive offerings:
Being a changemaker can be overwhelming. We are here to help!
GAEE Account Service
Sign in to our system, powered by our partner Google Marketplace, to access our @gaee.org mailing service, Google Drive, Google Meet, and other Google services.
Connect with other GAEE Members
Our official GAEE Facebook group has over 1500+ GAEE members and other affiliated persons—including our volunteers, staff, and supporters. Join now and connect with like-minded GAEE friends across the world!
Submit a funding request
Due to limited staff availability, please allow up to 2 weeks for processing the request
Submit
Request access to services
Grammarly Premium, Canva Pro, Microsoft OneDrive 365, Google Drive Unlimited—you name it! As a member of GAEE, you have access to our wide ranges of services—courtesy of our generous patrons and partners.
Request access
GAEE CORE Curriculum
GAEE develops our innovative curriculum based on the RiceU OpenStax, HSFPP, CEE's K12, CORE, RE, and FT SSI. Your chapter supervisor will provide you access to our curriculum. If not, let us know and we are happy to set you up.
Learn more
Curriculum is distributed by your GAEE National Chapter. Please contact them for more info.To request your Financial Times subscription, please
click here
(make sure you are logged into your GAEE email).
Check out our interactive content
GAEE is working to make personal finance and economic literacy a fun, interactive, and engaging experience by creating world-class video content and developing an app.
Share your experience
We would love to hear and potentially feature your #GAEE experience on our website and social media. Feel free to email us at [email protected] or use the secure link below to share with us any photos and videos.
Upload link
I need help!
Have an upcoming event coming up and need help with poster design? Want us to promote your next webinar? Your GAEE account stops working? Take a deep breath and remember we are always here to help.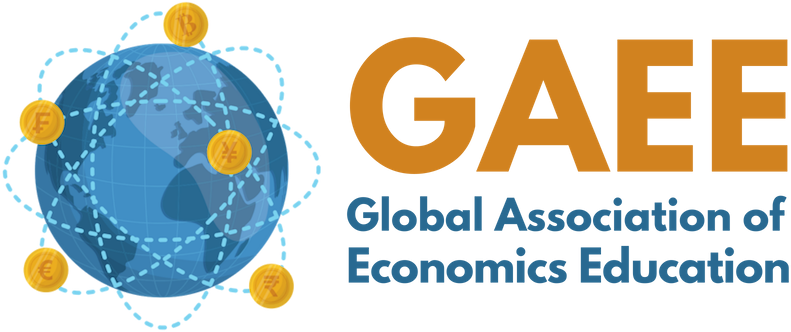 GAEE is a non-governmental not-for-profit organization recognized as a member of the World Economics Association and in partnership with the United Nations Department of Economic and Social Affairs through the Sustainable Development Goal (SDG) Action no. 36897.
We are committed to the promotion of economics education, financial literacy, and entrepreneurship incubation for students in developing countries and marginalized communities. GAEE does not provide financial nor commercial services.