GAEE 2021 Global Youth Policymaking Program
A world-class policy hackathon for high school and college students
Welcome message from Richard Boucher, former US Assistant Secretary of State and Deputy Secretary-General of the OECD.
We want to create a world-class playground for students from all disciplines and across the world to tackle one of today's most important issues: democratization and the COVID-19 pandemic. This global exercise aims to bring together the most ambitious students, mentor and "groom" them using our passionate graduate students from the world's leading universities, and finally let their ideas be heard and judged by some of the world's most notable figures in diplomacy, academia, and governance.
"For young people who want to go on to change the world, there is nothing better than collaborating with others on such topical case studies. GAEE's Global Youth Policymaking Program is an excellent practical opportunity to understand how policy makers overcome obstacles to reaching international agreements."
Sir Ivor Roberts
Companion of the Order of St. Michael and St. George (CMG) and Knight Commander of the Order of St. Michael and St. George (KCMG)

Former President of Trinity College, University of Oxford

Former British Ambassador to Yugoslavia, Ireland, and Italy

Former Chairman of the Council of the British School at Rome

Former Patron of the Venice in Peril Fund

Member of the Board of the King's College Group in Madrid

Advisory board member of the Counter Extremism Project
Sam Daws
Director, Project on UN Governance & Reform, Centre for International Studies, University of Oxford

Former Deputy Director (United Nations), Prime Minister's Post-2015 team, Cabinet Office

Former Senior Principal Research Analyst, Multilateral Policy Directorate, Foreign and Commonwealth Office

Former Executive Director, United Nations Association of the UK

Former First Officer to the Executive Office of the UN Secretary-General
Maya Tudor
Associate Professor of Government and Public Policy at University of Oxford

Director of Graduate Studies at the Blavatnik School of Government, University of Oxford

Former Fellow at Stanford University Center for the Advanced Study in the Behavioral Sciences

Author, The Promise of Power, the winning work in the American Political Science Association's Gabriel Almond Prize for the Best Dissertation in Comparative Politics

Former Special Assistant to Chief Economist Joseph Stiglitz at the World Bank, at UNICEF, in the United States Senate, and at the Bangladesh Rural Advancement Committee
Stephen D. Krasner
Graham H. Stuart Professor of International Relations at Stanford University

Senior Fellow at the Freeman Spogli Institute for International Studies and at the Hoover Institution

Former Director of the Policy Planning Staff at the Department of State

Former Director for Governance and Development at the National Security Council

Member of the Board of Directors of the United States Institute of Peace

Former member of the Foreign Policy Advisory Board of the Department of State
Layna Mosley
Professor at School of Public and International Affairs, Princeton University

Professor of Political Science at the University of North Carolina at Chapel Hill

Publications: Interview Research in Political Science, Labor Rights and Multinational Production, Global Capital and National Governments

Co-Organizer, Global Research in International Political Economy webinar series

Associate Editor, American Journal of Political Science

Chair, Committee on Organized Sections, American Political Science Association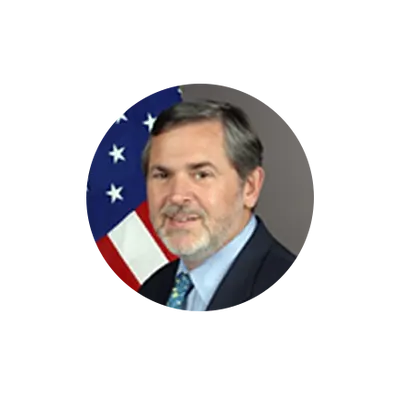 Richard Bucher
Visiting Scholar in International and Public Affairs at Brown University

Assistant Secretary of State for South and Central Asian Affairs

Deputy Secretary-General of the Organization for Economic Co-Operation and Development (OECD)

Longest-serving Assistant Secretary for Public Affairs in the Department of State's history

U.S Ambassador to Cyprus, head of US Consulate General in Hong Kong
"This program promises to be groundbreaking and highly intellectually stimulating. I am delighted to participate and am anticipating some striking innovative, imaginative and reflective thoughts emerging from this global exercise."
STAGE 01: POLICY SUBMISSION (DEADLINE: MAY 2nd 2021)
Create a policy recommendation addressing one of the two prompts:
① Discuss a conflict scenario involving democratization, past initiatives, such as Korean Peninsula. Present a policy that would bring democratization to people while minimizing conflict among involved parties.
② Discuss the current violation of democratization caused by COVID-19. As a policymaker, discuss your policy that would bring democratization while not causing conflict between two parties.
Your submission must include these sections: Purpose, Rationale, Objectives, Strategies and Implementation, Desired Outcomes, and Management Plans. 2,500 word maximum.

You may participate as an individual or as a group (maximum 4)
Deadline: May 2nd, 2021

Scholarship Opportunity: If you wish to apply for our scholarship opportunity, please write an essay with a maximum of 500 words answering h

ow can you benefit from this program? Explain how this program can achieve your ultimate goal.
STAGE 1.5: WORKSHOP
Ph.D. students from prestigious universities provide mentoring sessions and videos to help guide you in drafting your policy recommendation. Feel free to use them as guidelines and references for your final submissions.
STAGE 2: FINALISTS' PROJECT
The 6 most outstanding works on Stage 1 will be selected to enter the second round.

Finalists will work with our mentors for at least 4 required mentoring sessions. Extra sessions may be arranged courtesy of the mentors.

Participants will synthesize these insights into a presentation deck to be presented in front of our panel of judges.
Your work throughout these week-long exercises will culminate into a presentation in front of our judging panels

There will be 2 presentation sessions depending on your time zone (US judging panel session, UK judging panel session)

Winners will be selected by the judges, awarded certificates and honors, and formally invited to join the Global Association of Economics Education.
"Full immersion into a real-world set of problems and creatively grappling with the crafting of solutions is a unique learning opportunity for students. I very much look forward to this exciting programme with dynamic, globally-minded, and practically-oriented participants."
Edward Howell
Stipendiary Lecturer in Politics at New College, University of Oxford

Economic and Social Research Council Scholar

DPhil Candidate in International Relations at Blavatnik School of Government, University of Oxford
Sophie Harbour
Ph.D. Candidate in Politics and International Relations at Cambridge University

Managing Editor at Cambridge Review of International Affairs

Sub-Policy Editor at The Wilberforce Society
Sierra Davis
Ph.D. Candidate in Comparative Politics and American Politics at Stanford University

Former Research Services Project Manager at Qualtrics

FLI student (first-generation/low-income)
Jieun Kim
Ph.D. Candidate in Political Science at the Univesity of California, Berkeley

Specialized on local government accountability and transparency with a focus on Chinese politics

Jieun's research has been supported by the Center for Chinese Studies, Center for the Study of Law and Society, and Institute for International Studies at UC Berkeley, and the Korea Foundation for Advanced Studies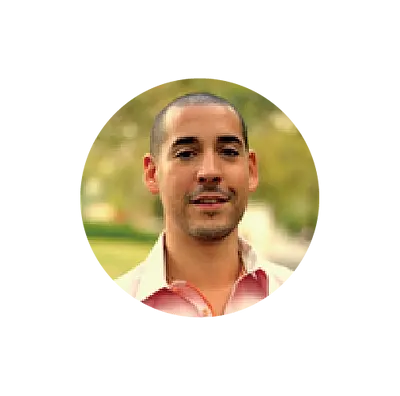 Joshua Corona
Ph.D. Candidate in Comparative Politics at Northwestern University

M.A. in International Relations at the University of Chicago

Specialized on Biological versus Socio-Cultural foundations of conflict and the nexus between states' international credit rankings and international aid
Simone Paci
Ph.D. Candidate in Comparative and International Political Economy at Columbia University

B.A. in Political Science and Economics from Yale  

Held research assistantships at Yale University, University of Pennsylvania, and Istituto di Studi Politici Internazionali in Italy
"I'm excited to participate in this global, economic program.  I very much look forward to reading and hearing the creative, practical, thoughtful, and politically-feasible ideas that will come out of this worldwide thinking process."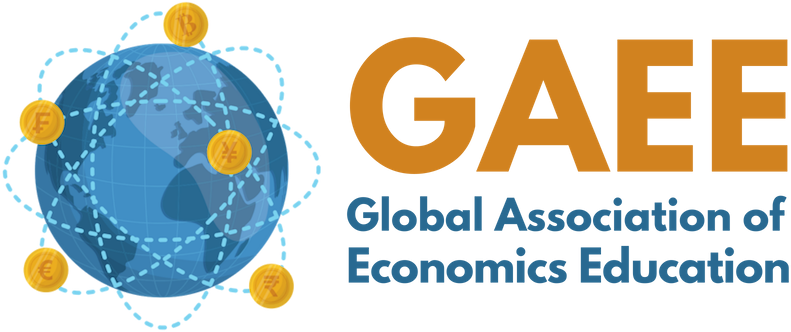 GAEE is a non-governmental not-for-profit organization recognized as a member of the World Economics Association and in partnership with the United Nations Department of Economic and Social Affairs through the Sustainable Development Goal (SDG) Action no. 36897.
We are committed to the promotion of economics education, financial literacy, and entrepreneurship incubation for students in developing countries and marginalized communities. GAEE does not provide financial nor commercial services.