Our Facebook page is not just a social media presence tool; it is a door to connect us with our members and fans across seven countries in four continents having a footprint of GAEE. @GAEE.org has been an accessible Facebook page providing Facebookers with snapshots of the world of Economics and helpful tools to connect us with prospective members.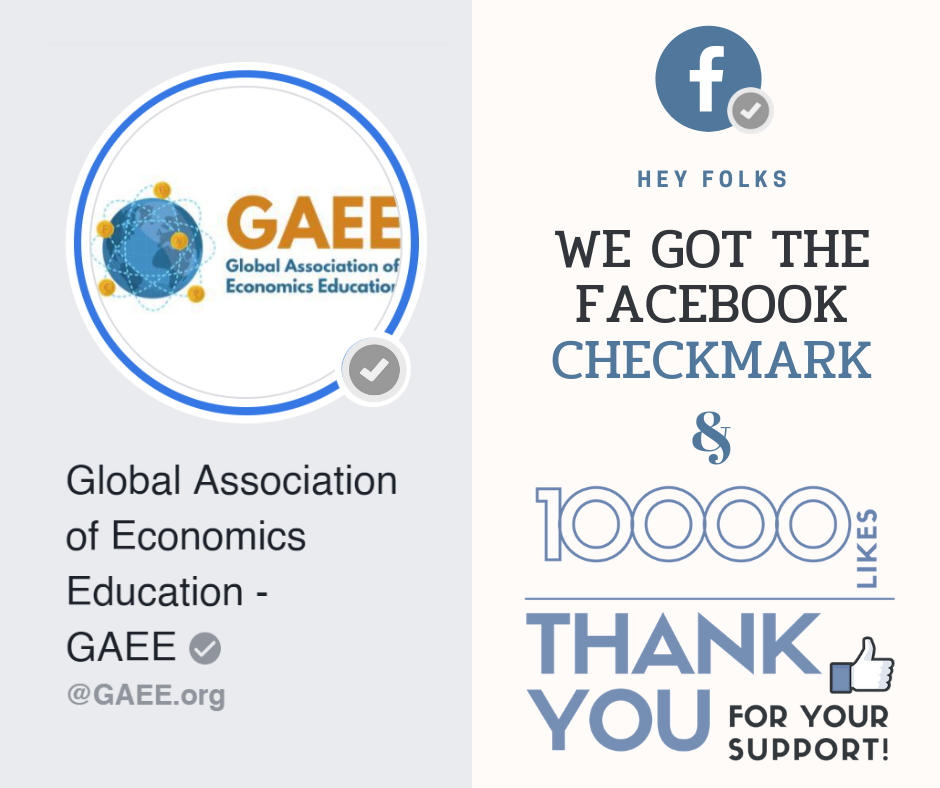 On January 5th, the GAEE Team has reached a milestone by having 10k followers- I repeat "TEN THOUSAND FOLLOWERS" on the Facebook Community. This reinforces our belief in the stronghold of GAEE in the academic and social life of the communities we are surrounding. Via the daily newsfeed, we brought to a broader range of people the fundamentals of Economics and enticed them to be a part of GAEE's mission in spreading the knowledge of this vital subject. According to our GAEE Report 2018, a quarter of our new members this year acknowledge GAEE through our social media accounts.
We are also very excited to announce that GAEE finally has the "verified checkmark" from Facebook, which is exclusive for global brand and legitimate celebrity. The checkmark is a recognition of the Facebook Community for the significance of GAEE in improving the literacy of Economics, Finance, and Business Worlds for students across the world. We appreciate this recognition and will continue to work on many new projects to fulfill the mission we have since the first day. Thank you all for your support!
From us with love,
GAEE Team